$
Listing ID: 58098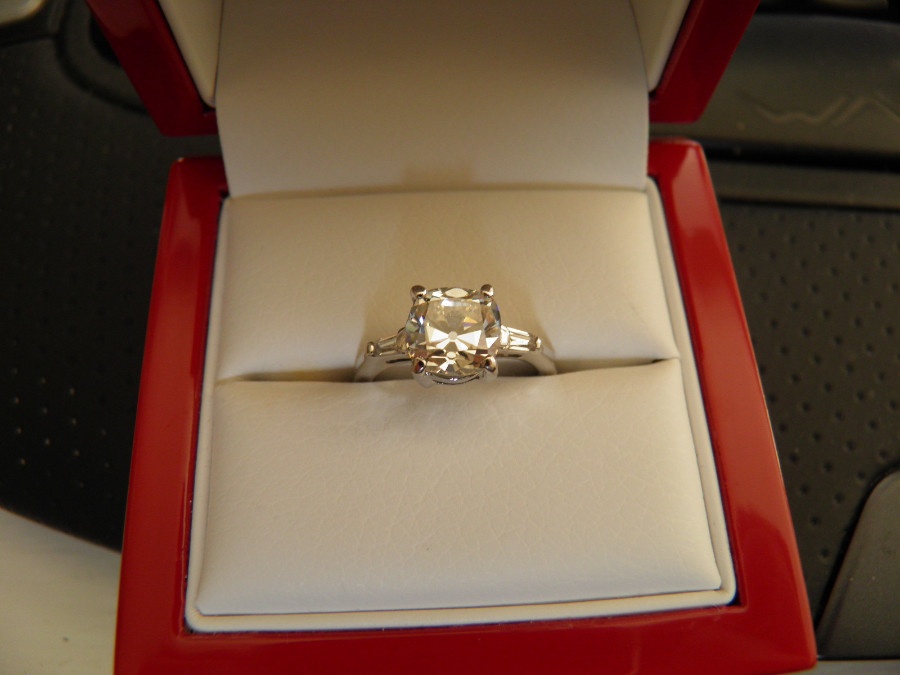 Number of times listing has been viewed: 409
Sterling OMC w/Baguettes Sweeny CZ 7.5mm
Price:
$18.00 USD
Listing Began:
December 3, 2018, 8:45 pm
Nevada, United States
Listing Began:
December 3, 2018, 8:45 pm
Description
One of my prettiest and a high quality silver (rhodium coated for durability) ring, with a 7.5mm OMC Chris Sweeney CZ. Two side baguettes (cz) create this classic three-stone beauty.
So hard to capture in pictures. I think I caught it pretty good, but it's much prettier IRL.
I had to round out, or make the bottom edge of the ring larger as it just wouldn't quite go over my knuckle, so the metal there is sort of frosted looking. But, it's only on the bottom, making it a size 5.5.
She shows the kozibe effect with her open culet, and throws rainbows, and those large chunky facets we love. Really, with this cz, and this quality ring, hard to tell it's not gold and diamonds.
I accept Paypal only, no Friends and Family (no protection for either of us with F&F). I have decided to put my rock bottom price up right up front, so the price I'm asking is firm. No returns, please ask any questions you'd like! I will sell and ship only to the US and the price includes shipping.
Public Questions / Answers
No questions have been posted about this listing.
Seller's Other Listings
Here are some additional items from this seller that you may be interested in.
» View all listings from this seller