$
Listing ID: 57952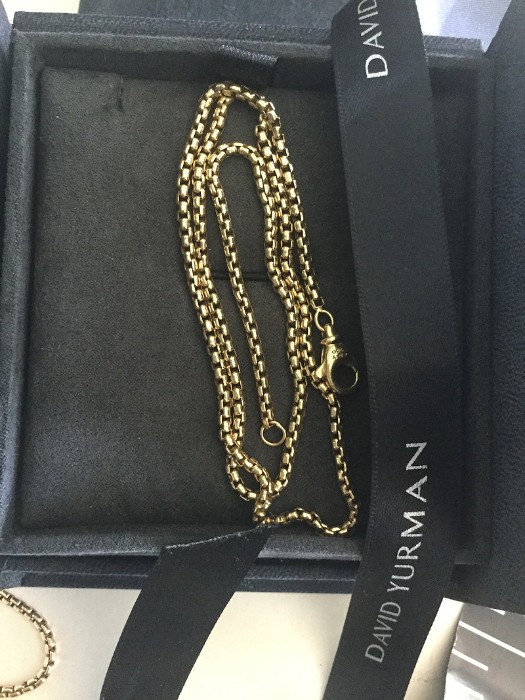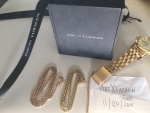 ArtxFashion (0 )
2 items for sale
Joined: October 29, 2018, 3:45 pm
416 Woodbark Court
Mauldin, South Carolina, United States 29662
4248351088
David Yurman 22" 18K Yellow Gold Small Box Chain
Listing Began:
November 22, 2018, 4:16 pm
Description
I have two David Yurman small box chains for sale [ contact me if you want both].

This offer is for one Yellow Gold (Style Number: CH0189M88).
These cost $2700 retail.
I'm looking for a swift sale to fund my business before the December rush. Fire sale price. Short term loss for long term gains.


22"L; 2.7mm wide [modified in Yurman store for 20" but I will include the 2" extra link]


No issues with jewelry. Like new. I've had opportunity to sell on ebay but the eBay fees of 10% are ridiculous. These necklaces sell for ~$2100 on average on ebay.
Public Questions / Answers
No questions have been posted about this listing.
Seller's Other Listings
Here are some additional items from this seller that you may be interested in.
» View all listings from this seller