Listing ID: 57650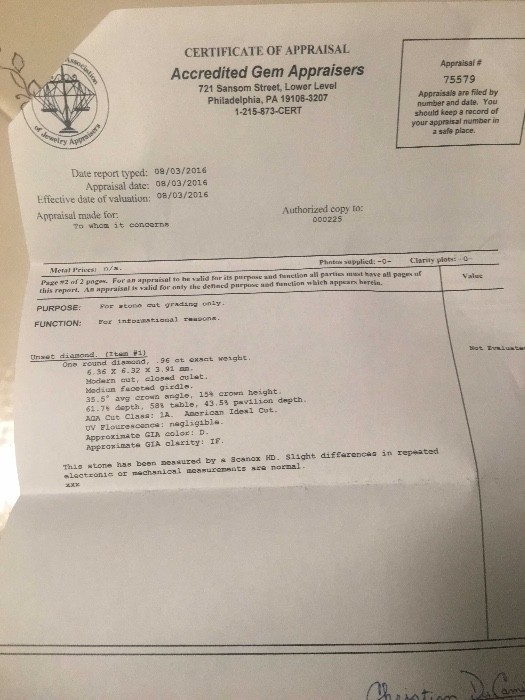 Number of times listing has been viewed: 467
Exceptional Quality 1 carat Round Diamond
Price:
$16,000.00 USD
Listing Began:
October 28, 2018, 10:23 pm
Delaware, United States
Listing Began:
October 28, 2018, 10:23 pm
Description
Round brilliant .96 carat D (color) IF (internally flawless) GIA triple excellent cut. No fluorescence. GIA inscription number 1193606806.
Public Questions / Answers
No questions have been posted about this listing.
Seller's Other Listings
Here are some additional items from this seller that you may be interested in.
We're sorry. No items were Found.