$
Listing ID: 57425
Classified
Category: Main > Wedding sets
Forever One Engagement Ring & Wedding Band Set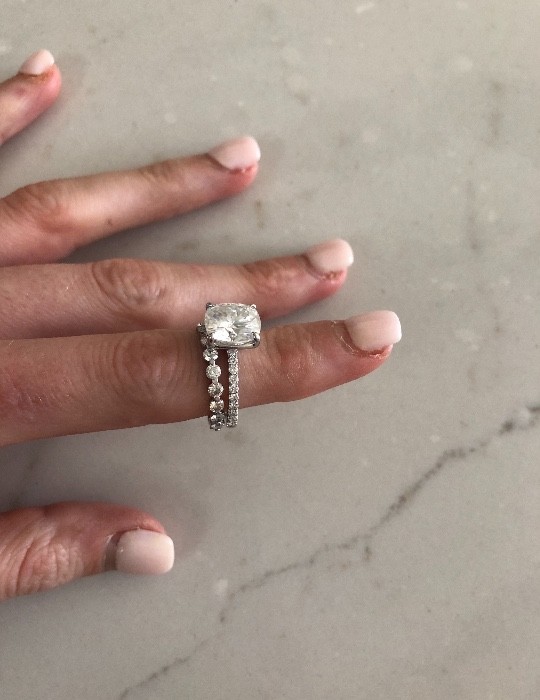 Hness08 (0 )
1 items for sale
Joined: September 15, 2018, 9:51 pm
Number of times listing has been viewed: 618
Forever One Engagement Ring & Wedding Band Set
Listing Began:
September 26, 2018, 10:30 pm
Description
Forever One Charles & Collard Colorless engagement ring and beautiful scalloped diamond wedding band. Engagement ring: Roughly 3 carats; 9x9mm cushion cut moissanite stone with real 14k diamonds surrounding the stone. Ring size: 3.75-4 The scalloped wedding band consists of all ring 14k diamonds that go entirely around the ring. It is a size 4.
Public Questions / Answers
No questions have been posted about this listing.
Seller's Other Listings
Here are some additional items from this seller that you may be interested in.
We're sorry. No items were Found.